So you have just finished your latest and greatest app. What now?
Perhaps most obviously, if you haven't already, the first thing you need to do is purchase a build license. With a build license, you can actually create the stand-alone builds of your app that you will need to distribute.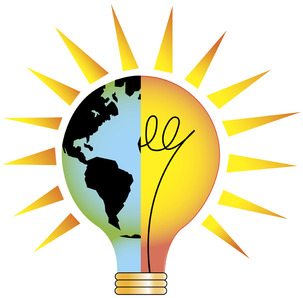 Designing, Building And Selling Your Desktop App
When designing a desktop app to sell, an important thing you need to consider is how you will get the app to people who buy it. Do you want a demo version available that people can try? Do you want to use license keys (aka serial numbers, registration codes) for people to use to enter into a demo to turn it into the full version? Do you want to just have people download the full version from their own URL? You have lots of options here and you need to think about what will work best for you. In most cases, the license key method is used. If no license key is entered then the app runs in a "demo" mode with perhaps some feature limitation. When a key is entered, the full app features become available. Another thing you can do is have a "trial mode" where the app works in full mode for a short period of time (or uses) and then reverts to demo mode after the time elapses. Regardless of what you choose, you'll need to make sure this is all designed in your app.
When you are ready to create the final builds, you just need to check the boxes in the Navigator on the left for the platforms you want to build and then click the Build button on the toolbar. To reach the widest market, you'll want to check Windows, OS X and Linux.
Installers
You'll want to use an installer to deliver your Windows apps. InnoSetup and Advanced Installer are good ones to use.
On OS X, many apps are distributed as simple ZIP files that you can create from the Finder. Or you can use Disk Utility (or another utility such as DMG Canvas) to create a DMG (disk image). If you need an installer on OS X, which is not often the case, you can try Iceberg or PackageMaker (included with Xcode).
On Linux, you can also distribute as a ZIP file or you can take the more complicated route of create a specific distribution file (deb or rpm) for the versions of Linux you target. InstallJammer is a nice (but no longer supported) tool for creating Linux installers.
Selling It
Once you have your app packaged up so you can distribute, you now need a place to sell it. You can opt to sell it yourself from your own website or you can go through an existing marketplace, such as the Apple Mac Store or the Ubuntu Software Center.
Do It Yourself
Selling it yourself is pretty easy. Just create a page on your site that talks about the product and come up with a price. Typically you'll want to have a demo or trial version of your app for people to download and test. They can then purchase the full version from you.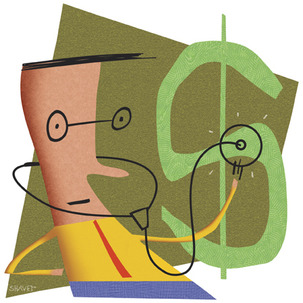 So this means you need a way for people to pay you! Rather than setting up your own merchant account and dealing with that, usually the best option is to go with an existing payment processing service such as PayPal, FastSpring, eSellerate and many others (see below).
FastSpring and eSellerate will let you create a "store" with your products, pricing, a shopping cart, currency conversion and will take payments from credit cards and other means. You can then direct people to the store (or embed it into your own web site). FastSpring and eSellerate take about a 9% commission on each sale; PayPal is less. I find FastSpring to be easier to use and work with, but eSellerate offers a plugin that can be used with Xojo apps to have in-app purchases and to generate license keys. With FastSpring, you'll have to come up with your own method for generating license keys which is actually pretty easy to do by creating a web service with a Xojo web app. Two solutions that might help you get started are AquaticPrime and RegCode.
Regardless of the service you use, you will need to hook it up to an account to accept payment. Typically you hook it up to a checking account, but FastSpring can also pay via PayPal.
Here is a list of other services you might want to check out:
Use a Marketplace
The Mac App Store is probably the biggest marketplace around today. To sell something there you need to be a member of the $99 Apple Mac Developer Program. You also need to agree to give Apple 30% of each sale, wait for them to approve your app for sale and wait for approvals for any app updates. Additionally, apps in the Mac App Store have to be sandboxed and Apple really, really wants them to use Cocoa. You can read more about this is a post I wrote earlier this summer.
It is easier to get your app into the Ubuntu Software Center, and I also previously wrote about that.
The Windows Store does not accept Win32 apps, so you cannot sell your Xojo apps in it.
If you are selling a Xojo-related tool, library or plugin, another option is to sell it in the Xojo Store in the Add-On Product section. There is no charge for this and you get to keep 80% of the sale. Contact us if you are interested.
What About Web Apps?
With a web app, you have the benefit of not having to distribute your app to your customers. But you still need to deploy it somewhere. You are more than likely going to build your web app for Linux as that is what most web servers use. For an app others will use, you will want to have a VPS so that you can ensure your app has the resources it needs to stay up and running for your customers.
Selling It
Generally, people don't actually sell web apps. They sell the service that the web app provides, usually on a monthly subscription. But you can do whatever you want; it's your app, after all. In order to accept payments, you are going to want to integrate with a payment processor. Any will do (including the ones mentioned above).
Getting the Word Out
OK, you've created your app, made it available to purchase and can accept payments. Now you have to let people know about it. You need a Press Release that announces your product and explains what your product is and why people should but it.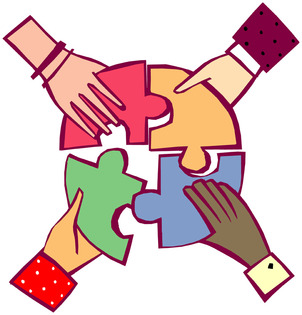 You can email your press release to us a pr@xojo.com and we'll post it on the Announcements channel in the forum, Twitter, Facebook and other places.
For a small fee, the prMac service will send out your press release to a wide variety of web sites for you.
If you have a blog, you should write a blog post announcing your product and try to get others to link to it. We are always looking for guest bloggers on the Xojo blog, so if you have a topic that is relevant to Xojo users and your product, get in touch with us.
Getting your product listed on app download services, such as MacUpdate or Download.com is also a good idea. We look forward to hearing about your Xojo-made app!
For additional tips, watch this webinar: Building & Selling Your Xojo Apps! Need more?