Today Xojo celebrates its 100th anniversary! Chester Marshall Perlman started the company in 1916 as one of the earliest technology companies whose aim was to enable ordinary people to do extraordinary things. Seeing the need in his own business, Chester ingeniously combined the efficiency of the cotton gin with the promotional value of modern printing, combining the cotton gin with the printing press to form the "cotton press." Today's CEO, Geoff Perlman, continues in his great-grandfather's vision by driving innovation and cross-platform development in the software world.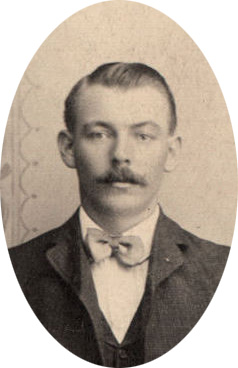 "Chester was a unique man with a unique vision," commented Geoff. "He could see things that other people couldn't. His first attempt to combine the cotton gin with the French guillotine had limited commercial success. Thankfully he continued to innovate and I'm honored to carry on that tradition."
As Xojo paves the way to the future, we continue refining our innovation. To commemorate this anniversary we are selling Xojo "100 Year-Anniversary" shirts in our online store.