XDC, the Xojo Developer Conference, is less than 6 months away! The conference will take place March 26-28, 2014 at the Monte Carlo Resort and Casino in Las Vegas, the entertainment capital of the world! Planning is in full gear – we just closed the call for speakers and will announce the final session schedule later this month. We received more submissions than we could ever present in a single conference, which is extremely exciting and surely indicative that this will be the biggest XDC yet! Over the next few weeks we at Xojo have a big challenge selecting the best sessions from these submissions, but the result will surely be a terrific XDC!
Attending is an investment, but one that you will greatly benefit from. XDC is the best place to enhance your Xojo and software development expertise. Have you spent much time on the forum? If you have, then you will have the opportunity to meet IN PERSON all of those wonderful folks that have helped you thoughout the years. At XDC, you have the opportunity to run an issue past a Xojo engineer to get their input, or even meet with an engineer about that feature request you've been hoping for!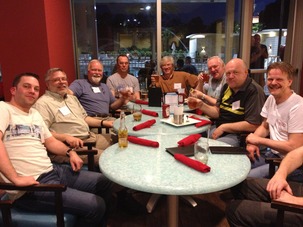 We will have more than 30 educational breakout sessions that will focus on best practices, technical solutions, new Xojo features, and more. There will be sessions for Xojo beginners, intermediate users and experts, so whether you are new to Xojo or you have been a user for years, there is something for you at XDC!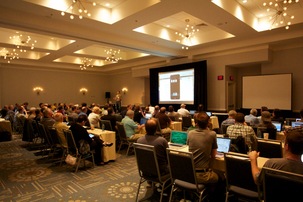 I have enjoyed meeting so many of you in person throughout the years and I look forward to seeing new faces in Las Vegas. So whether it will be your first time joining us or you have never missed a conference, we look forward to hosting you at XDC for what will be an event to remember! You don't want to miss this because you will miss out – what happens in Vegas stays in Vegas!
Register today!