What happens in Vegas stays in Vegas, so this blog post will be short. Just kidding!

We are still feeling the excitement from the great conference we held in Las Vegas and we can't wait until XDC 2015! We have already hit the ground running to secure a location for next year. Las Vegas was a fun location for the conference, many attendees expressed that it was their first time in the city or that they hadn't been in years. I had only been one time for a short weekend trip 10 years ago, so driving in from the airport with Alyssa was pretty spectacular- seeing Excalibur and NYNY- then pulling into the fabulous Monte Carlo!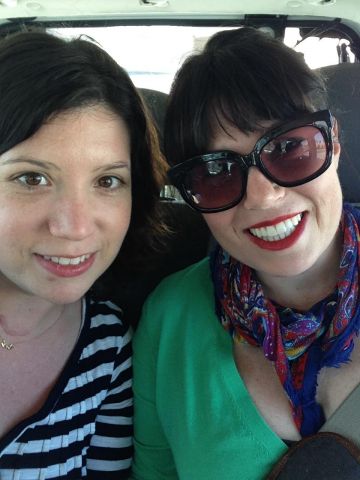 Tuesday night we opened registration and got to see a lot of familiar faces and meet a lot of new XDC attendees. The special Vegas-themed shirts this year were a big hit!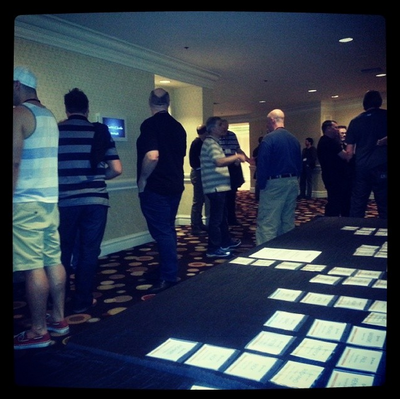 The Monte Carlo food was fantastic. They served us a full breakfast and lunch each day, giving everyone more opportunities to chat and get to know one another.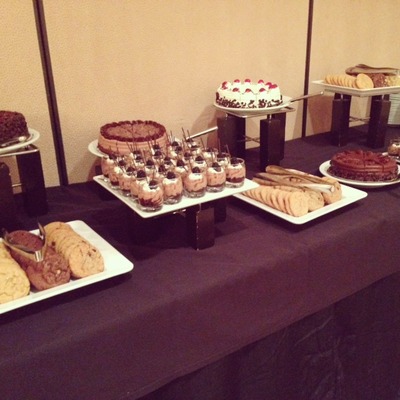 The general session started on Wednesday morning with Geoff's Keynote. By far, the topic most people were excited to hear about was iOS. The Keynote did not disappoint.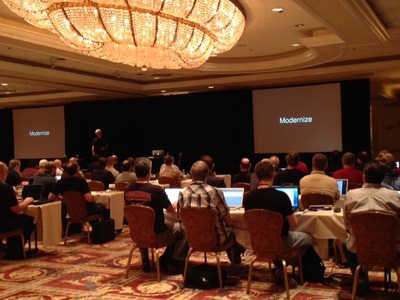 Here are some highlights from the Keynote:
XDC 2014 is 16% bigger than last year with Xojo users from 14 countries.
14 users in attendance that have been users since v1 in 1996!
Marc Zeedar was named Xojo MVP for community support and attending every conference we've ever held!
Xojo Cloud Recap – It really is that simple and secure! Rackspace has told us, "Only our most paranoid customers have this much security". And we include it in all Xojo Cloud accounts!
Since we switched to Xojo Cloud ourselves, we have had zero known security breaches after 15 million server scans by hackers.
Currently Xojo Cloud is hosted out of Chicago, but later this year we'll add London, Sydney, Hong Kong, Virginia and Dallas.
Our framework has been around for 15 years and we are working on updating and modernizing it for consistency and new features.
The new Xojo framework will have modern APIs, consistently named APIs, all indexes will start with 0 and most classes and functions are the same. Don't worry, it won't break your existing code!
With the new framework UI controls are shared across all frameworks, making it much easier to share code between project types.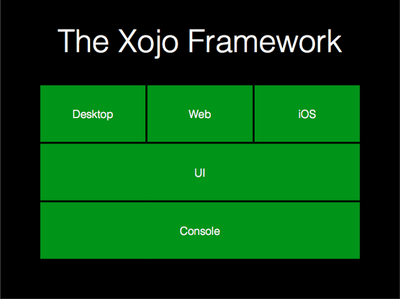 Xojo iOS demo showed a Xojo app working on iPhone and iPad, including auto-layout.
Xojo iOS will be released to the alpha testing group in May and we'll have a better idea of when it will ship once it goes to beta.
iOS will be sold as a separate license for $400 or you can add it to your Xojo Pro license for only $200. Sales will begin upon release.

The XDC App was announced- made with Xojo Web and hosted on Xojo Cloud. The app includes a sessions list and schedule, Twitter feed, and map to help you find your way back to the hotel in case you get lost!
The day continued with educational sessions- we heard from Joe Strout about building a Xojo iOS app, Xojo MVP Marc Zeedar talked about how to get more out of object-oriented programming, Jared Zelek talked Design Patterns, which is always a very popular session, and more! We ended the day with an Ask the Xojo Engineers panel where attendees brought their questions and had some dedicated time to hear what the engineers had to say.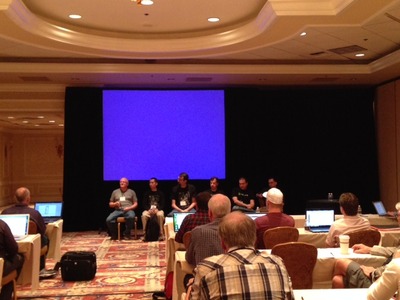 That night we met up at the Monte Carlo Pub for a wonderful dinner and some networking time. Attendees talked to one another about what they do with Xojo projects, where they are from, their strategies for the upcoming XDC code competition and more… Several groups hit the casino afterwards!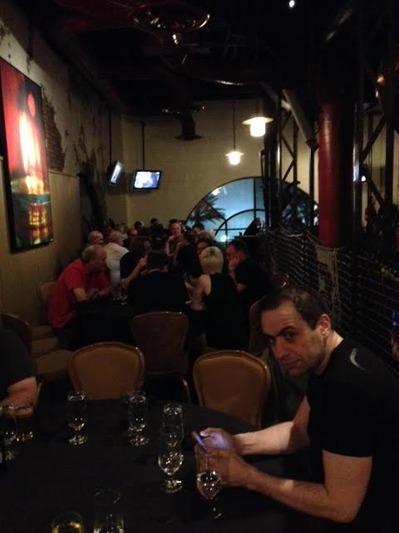 On the second day, Thursday, we heard from Hamish Symington of Light Blue Software about how to get and keep happy customers, Xojo Engineer Travis Hill gave us some insight into scale testing for web apps, Carol Keeney and Seth Verrinder talked about databases, and Xojo Engineer Joe Ranieri covered the Xojo Compiler. Later that afternoon Bob Keeney gave a presentation on Xojo Consulting and Xojo Evangelist Paul Lefebvre gave a fascinating presentation on Practical User Interface Design.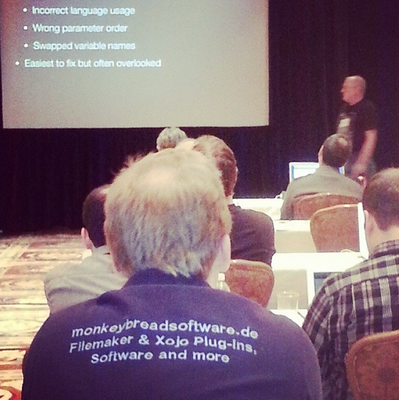 That evening we gathered for some Italian fine dining (and drinking) at the Monte Carlo restaurant d.vino.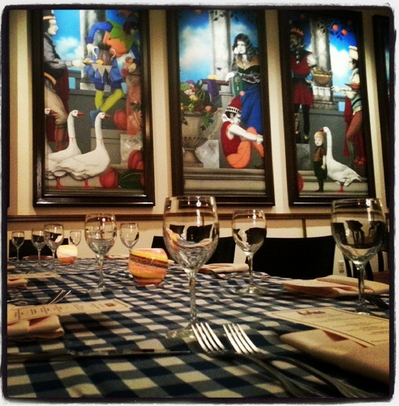 We concluded the conference with a day of educational sessions. Bob Keeney and Seth Verrinder covered Xojo Reporting Tools, Paul Lefebvre and William Yu taught us what we can do to learn to love Linux and Kem Tekinay talked MacOSLib. Christian Schmitz talked about what's new with the MonkeyBread Software Xojo Plugins, Tim Hare covered data mining and we heard about Xojo Desktop application PubCoder from Angelo Scicolone.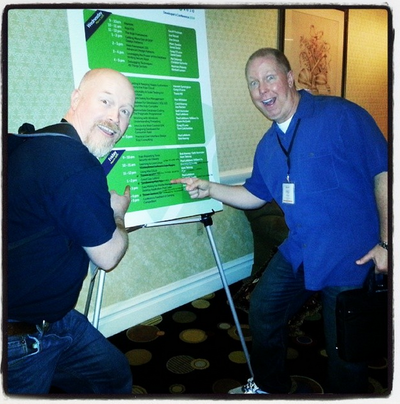 After having a few of our 38 sessions repeated, we started the XDC battleship code competition. Attendees' apps fought to the death on the high seas- er, I mean the big screen! Congratulations to winner Jim Meyer, well played, sir. Jim went home with a brand new, top of the line, iPad air! What a great way to end XDC 2014!
For additional thoughts on XDC 2014, you can watch the XDC 2014 Recap Webinar. You can also read attendee thoughts in various forum topics and on Twitter, search #XDC2014!
Stay tuned for our save the date announcement for XDC 2015. Will you be there? Don't forget that XDC 2014 sold out, so make plans to register early!