Geoff used an interesting metaphor in a conversation recently. He said, "Since we have been working on so many multi-year projects, 2019 had a bit of a drought of big new features, but in 2020 we are predicting rain … lots of rain." This really got me thinking about how different XOJO.CONNECT 2020 will be from the past few Xojo Developer Conferences. I say this for several reasons. At the last few conferences, the focus and excitement has really been on the progress on Web 2.0 and Android. Now, we are finally at a point where we can see the end of these multi-year projects and we can't wait to start talking about what is next. We are excited about many of the new features that you'll be getting your hands on this year and we can't wait to tell you about them.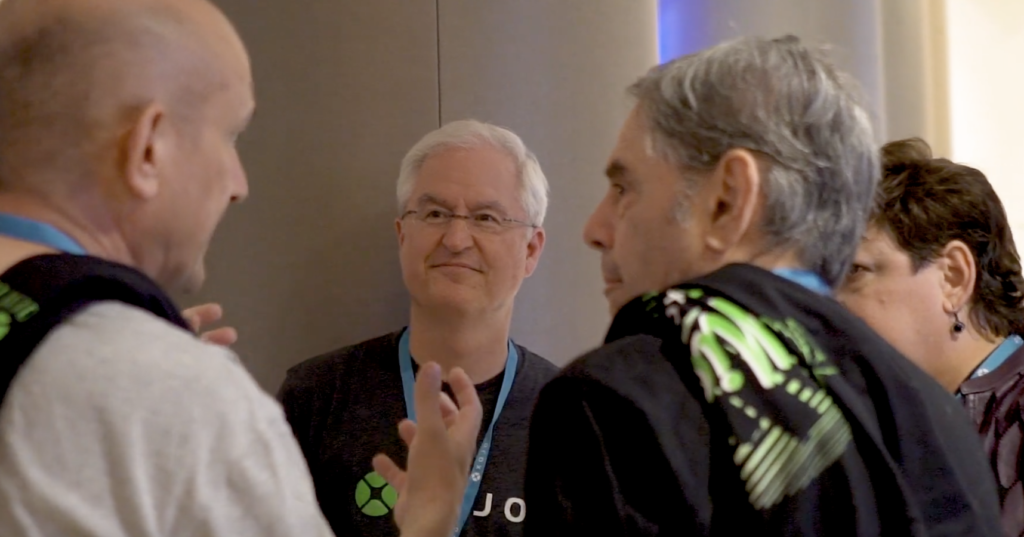 Another reason this conference will be different has to do with the name change from The Xojo Developer Conference to XOJO.CONNECT. If you have ever been to one of our conferences before, how would you describe it? I guarantee one of the things you'd say is how important the connections you made and the conversations you had outside of the sessions were. The name change is to show that we do understand how valuable that aspect is to you (it's extremely valuable to us) and we will be adding more opportunities to nurture those connections in Nashville.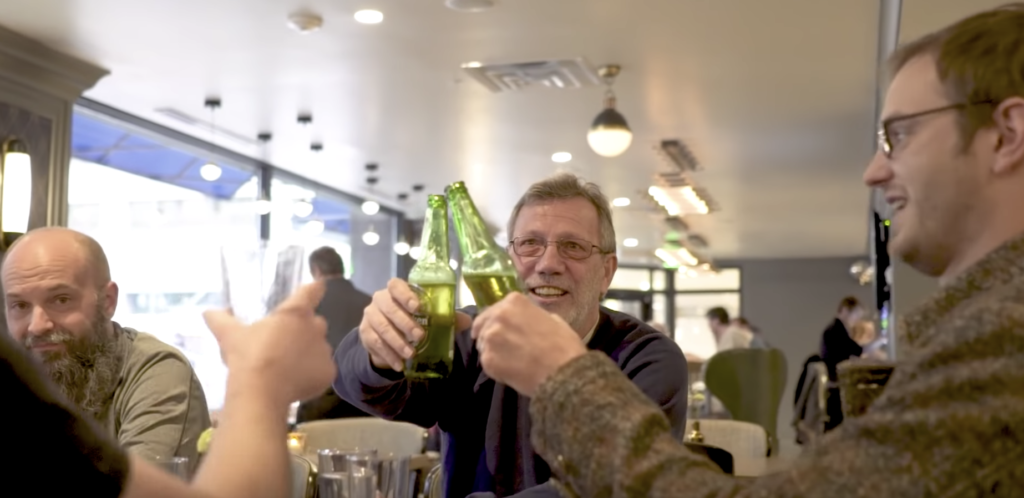 The access you get to the Xojo Team is another thing that makes the conference exceptional. I talked to someone recently who told me one of the reasons he enjoys coming year after year is so he can give Greg his wishlist. Meeting the Xojo team in person is great for those who depend on Xojo. For example, we can arrange for you to sit down one on one and go through any issues you are having or talk about your specific feature requests. From engineering to marketing to support, we are all energized by the conversations we have with you at the conference, we love to see what you're working on and we go back with so many ideas. One user said the week after the conference is the witching hour of Xojo developers, going home with tons of new ideas ready to implement into their projects, but for us — we have a conference post-mortem meeting where we share what we learned, what feedback we got — both good and bad — what new ideas we have. My to-do list triples, because I'm inspired by all of you.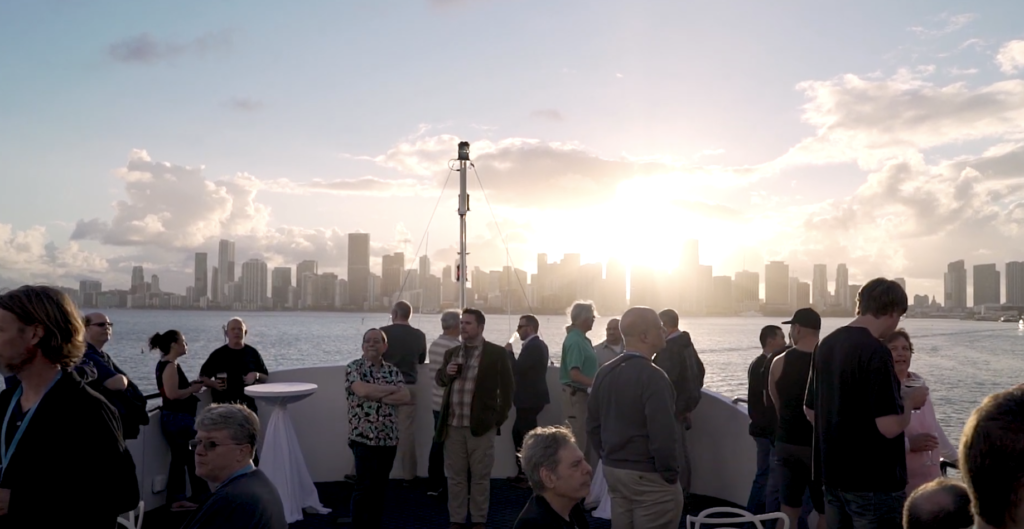 Even though the conference is so much more than just the sessions, the sessions are still a very important part of it. We have a wide range of topics from a wide range of speakers. Many of the speakers, myself included, are first time Xojo conference speakers. New speakers, of course, mean new topics and fresh new perspectives. Some of the first-time speakers added to our lineup include Wayne Golding, who is joining us all the way from New Zealand, to talk about Windows service apps. Ryan Hartz of Visual Veggies Software who will talk about building and maintaining a software business. Ryan has been to several conferences and has been a guest blog writer on our blog, but this is his first time speaking. I heard Stefanie Juchmes talk about the MBS Plugins at the conference in Germany, and she will be speaking about SceneKit in Nashville. Zeke Burke attended his first Xojo conference last year (see him on our highlights video) and he will be talking about multi-platform web design. Our newest engineer, Javier Menendez, will be talking about Blobs – this will be his second US Xojo conference. We have a great lineup of sessions and no matter how much experience you have, we guarantee you'll learn something new.

During the day, we have built more time into the schedule so you can have post-session conversations and the evenings will offer even more time to connect. It's great to get to know one another in a more relaxed setting. With that goal in mind, we will take busses over to the new and highly popular 6th & Peabody where you can relax in a casual environment with a cold beer and tacos from the White Duck Tacos Shop truck. You can have a game of bean bag toss on the lawn or enjoy some retro games in the arcade! Plus there will be a Moonshine tasting for anyone who is interested…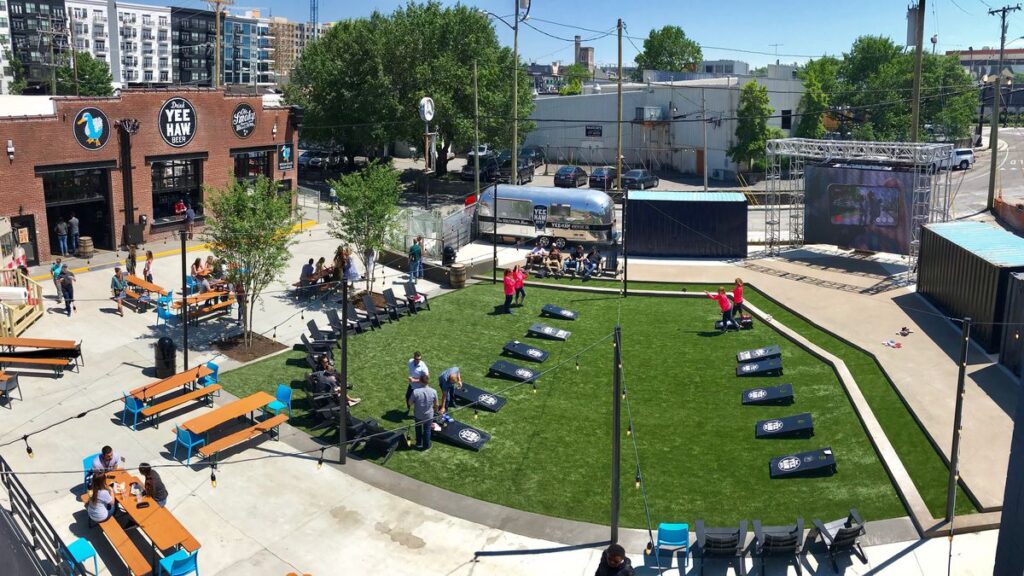 The next night we will go down to the Honkey Tonk Highway (ye-haw) for some classic Nashville entertainment at Nashville Underground. After dinner, you can take our buses back to the hotel or explore the rest of the popular area and Uber back with your friends later. If all of this isn't enough, we have a special treat for those staying Friday night – a pub crawl of the 2nd street district coordinated by a pub crawl professional. I said it before and I'll say it again – this is where the "you-had-to-be-there" jokes get made. Remote Debugger!
Nashville is a new city for our conference, but one that has been highly requested. In fact, it has made our top 3 possible cities list for the last 4 years! Our conference has travelled to many different cities now, including (save this for trivia) Austin, Orlando, Las Vegas, Houston, Denver, Miami … and now Nashville. Nashville is one of America's most popular cities, with so much to offer, even if you don't like country music. I've watched the Bourdain episode, I'm ready to try some of Nashville's famous hot chicken!
There really is no substitute for in person connections – whether it is something you decide to do to get out of your comfort zone or for new ideas, you will — as they say — be amongst friends. Last year a first time conference attendee said, "I decided to come because I really needed to connect with the developer community." Agreed! For me, I love spending a week connecting with the Xojo community, having in person conversations, and seeing my co-workers (who I video chat with daily) in person! I love it!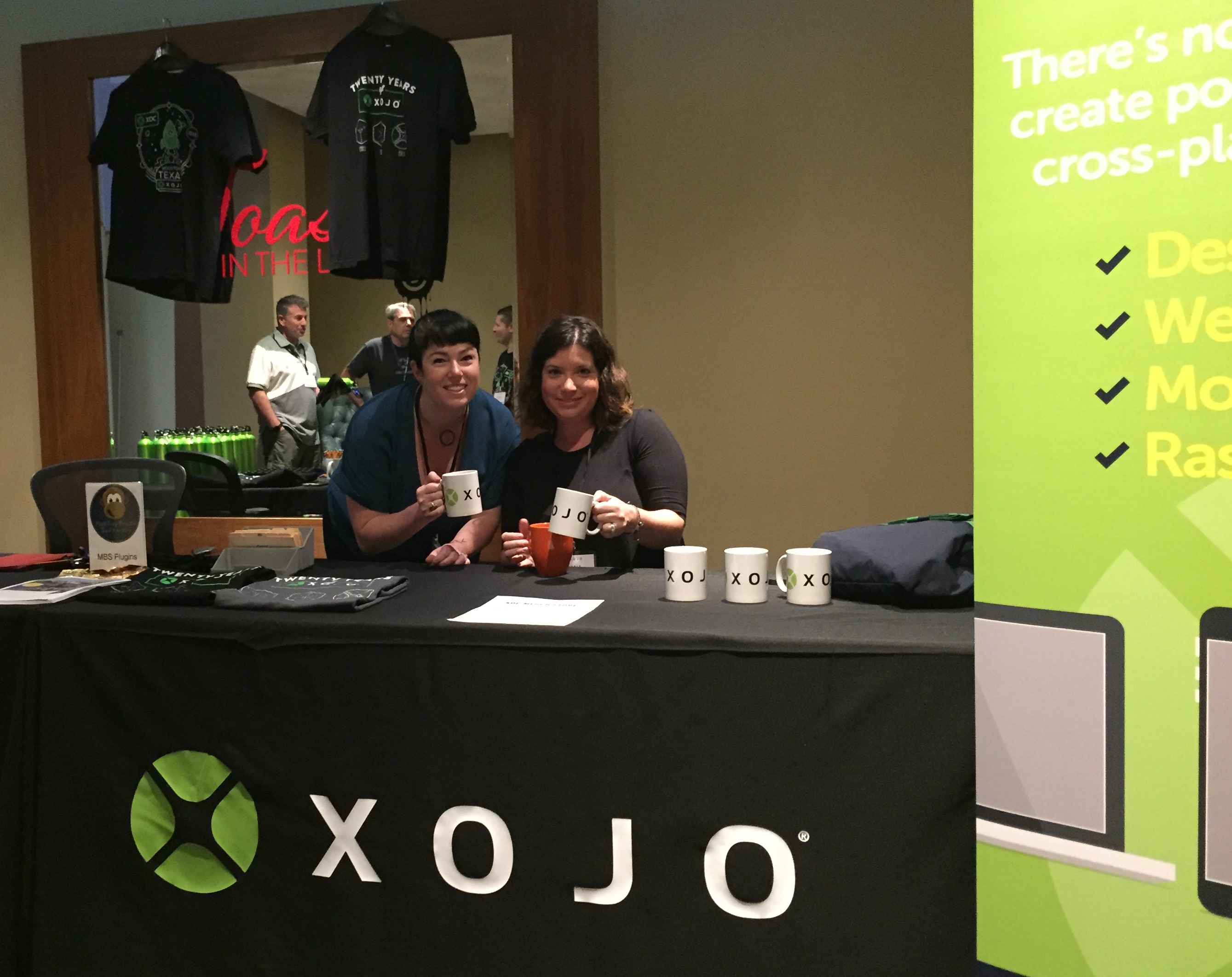 We always try to pick a hotel that has about 400 rooms or less, so you will run into conference attendees frequently around the property. From the time you arrive you'll see posts on the forum or on Twitter (also via the conference app) that people are hanging out in the lobby or restaurant or bar. Let us know when you arrive, Alyssa and I and other Xojo staffers will be around all week, and we will see you in the bar at 7 on Tuesday for early conference registration – if we don't see you before.
If you're not currently registered, we still have room and we have seen a number of flight deals recently from Frankfurt, London, New York City and more. Plus, you can still get our fantastic conference hotel rate though February 24th. This is going to be a great conference and a very exciting year for Xojo!