This year's Xojo Developer Conference was held at the distinctive Hotel Derek in downtown Houston, Texas.  We had attendees from 12 countries around the world, 36 of the best sessions ever, fun live music, great networking and delicious food!
The week started in earnest on the evening of Tuesday, October 4th as attendees joined us for early registration. After people registered and got their cool XDC shirts and Xojo water bottles, everyone migrated to the Revolve Bar at Hotel Derek for conversation and Xojo discussions.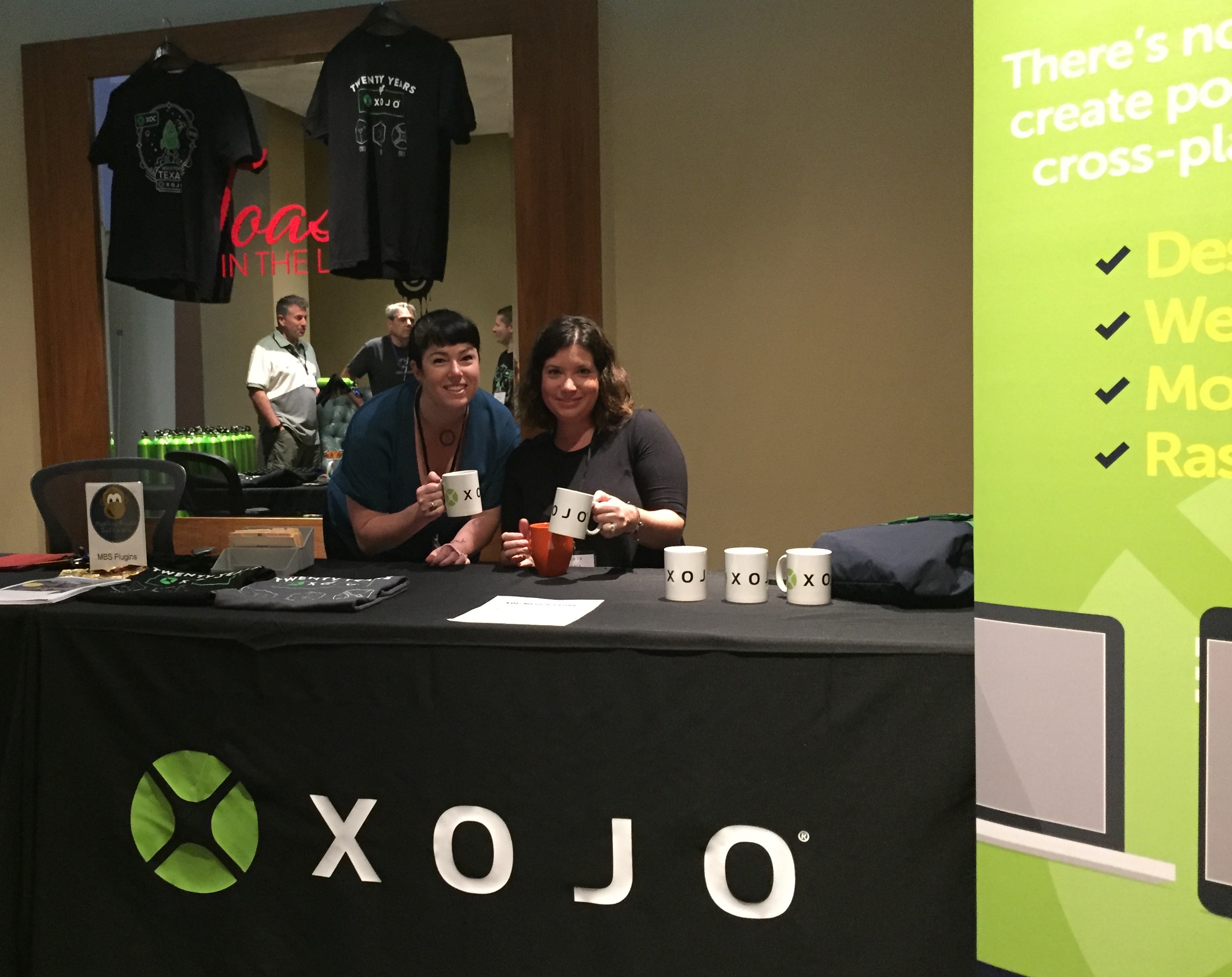 The Keynote Starts
On Wednesday morning, the keynote started at 9 and Geoff opened with an overview of the conference and Xojo (see what we live tweeted). Highlights include:
XDC 2016 had attendees from 12 countries, with about 45% of the attendees from outside the US. About 25% were first-time XDC attendees.
There are now over 15,000 forum members, a 36% increase over last year, with over 276,000 posts.
And yes, XDC sessions were recorded again this year! They'll be made available for free to all attendees and for sale to non-attendees later this year.
To finish the overview, Geoff talked a bit about Xojo Cloud security. Web servers are constantly scanned for vulnerabilities at an alarming rate. Xojo Cloud is no exception; it is scanned about every 10 seconds with zero known breaches to date. Xojo Cloud remains a safe, easy and secure way to host your Xojo web apps.
Xojo Design Awards
After the conference overview, Geoff announced the winners of the 2016 Xojo Design Awards, which honor excellence in software design. Awards were given in five different categories and Best Overall, which was awarded to EverWeb. EverWeb is a website builder that allows you to build a website with no code at all.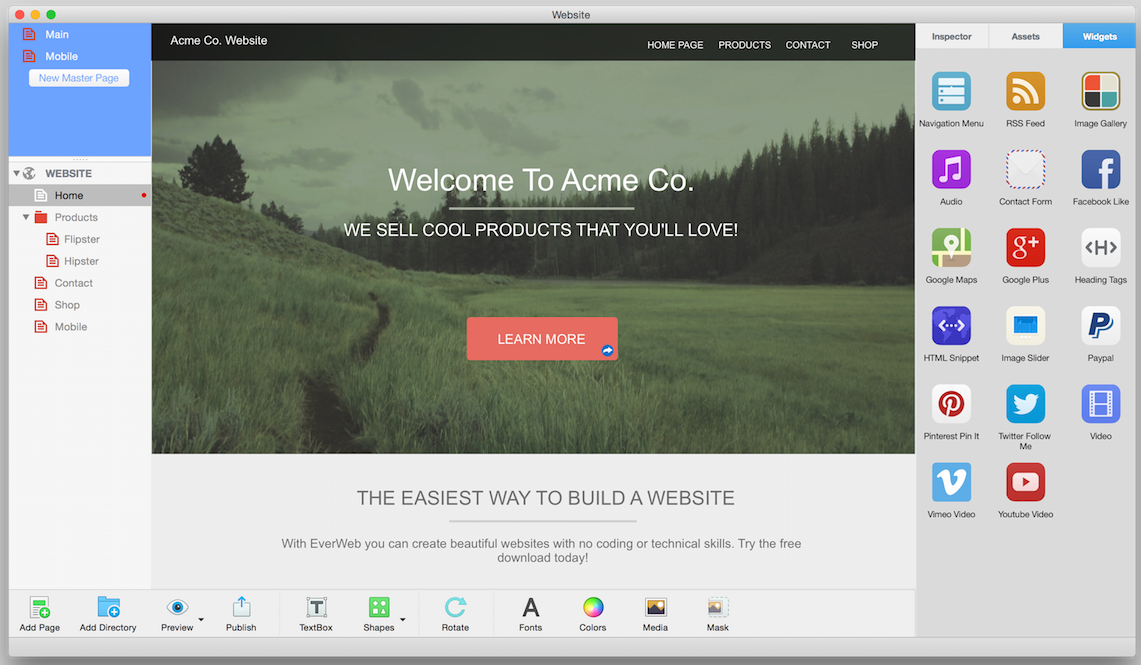 The winners are: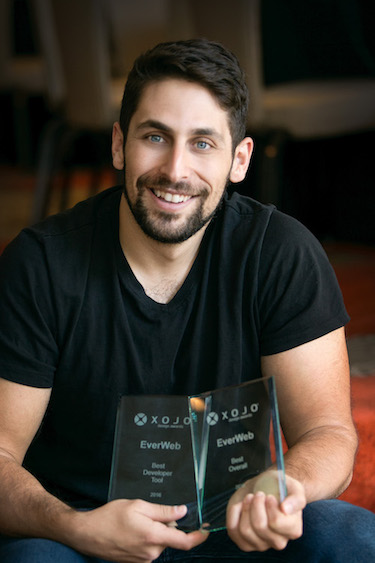 Congratulations to the 2016 Xojo Design Award Winners! It is an inspiration to us all to see such powerful and amazing apps made with Xojo.
Xojo Recent Changes
Geoff next talked some of the changes to Xojo since XDC 2015. There were many, including:
949 bugs fixed
187 new features implemented
HiDPI support added for macOS, Windows and web
Raspberry Pi apps
64-bit apps using the LLVM compiler
Addressed the top iOS requests
By the way, be sure to give Xojo 2016r3 a try as it dramatically decreases 64-bit compilation times.
Xojo Roadmap
Geoff then presented a roadmap for Xojo for the coming year. First up was Xojo 2016 Release 4, which is expected to ship in December. Notable new features include:
Better Xojo Cloud upload speeds
Windows HiDPI will be out of beta
The Windows IDE will be HiDPI
The Windows graphics framework is getting an update to switch to Direct2D and DirectWrite for smoother graphics and hardware acceleration
For early 2017, Xojo is expecting 64-bit to be out of beta, enabling things such as debugging, XojoScript, Windows manifest and other features.
Later in the year, we expect 64-bit to become the default build target. But don't worry, 32-bit is not going away! We are also working on the 64-bit version of the IDE itself. The new Xojo framework will be expanded to have feature parity with the classic framework to make it easier for you to start using it in your projects. Lastly, we are also expecting the ability to write plugins for Xojo in Xojo (first announced at XDC 2015) to be made available.
Towards the end of the year, Xojo is working towards shipping an updated IDE with simplified project layout and management. We are also working on a new SDK Interoperability feature (Interops) that will make it much easier use your Xojo apps with standard app frameworks for iOS and macOS. And this new feature will be leveraged to provide an all-new Xojo project type: native Android mobile apps!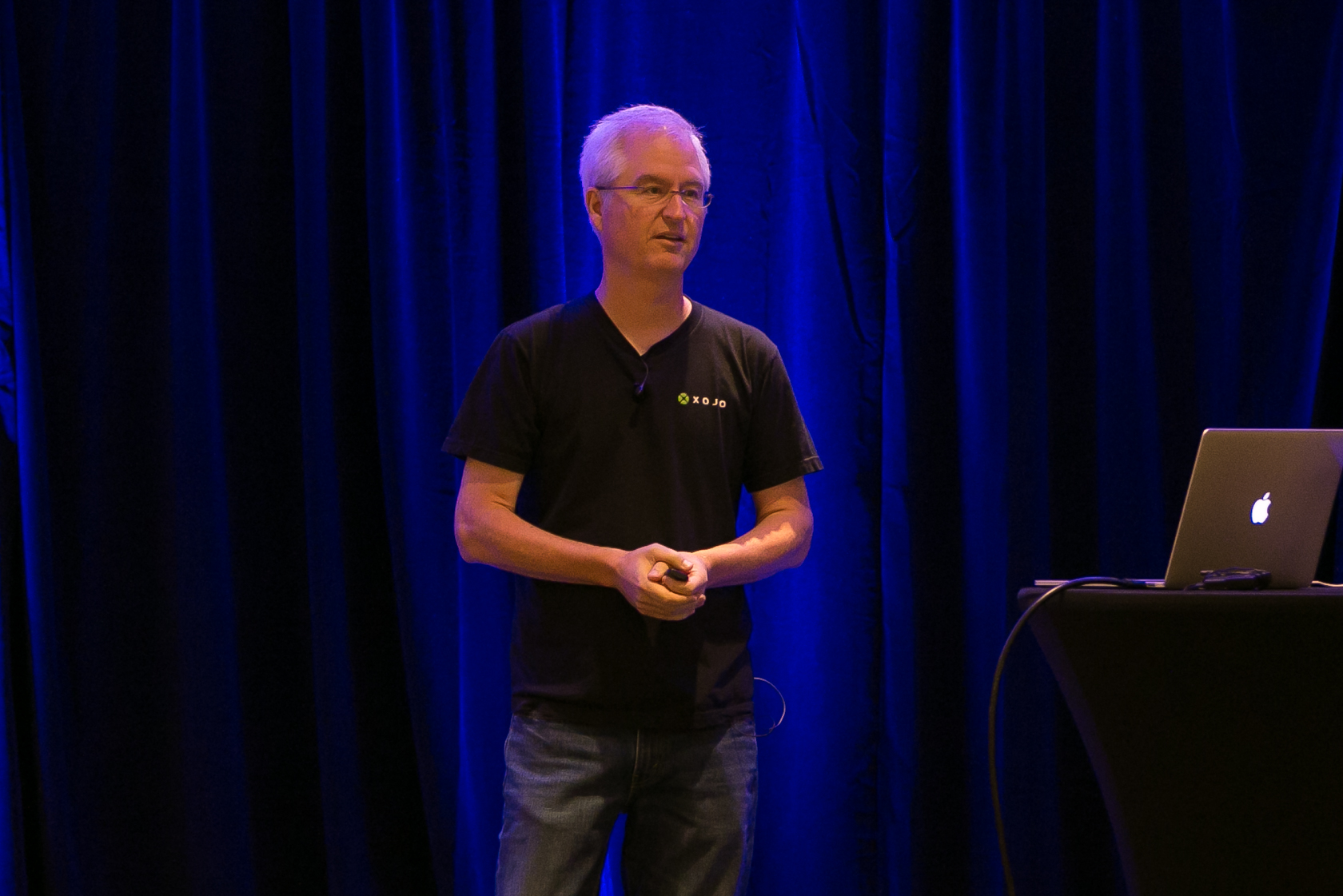 Geoff closed the keynote by talking about the history of Xojo, the team and how everyone can help spread the word about Xojo. Telling friends and coworkers about Xojo is a great way to help others enjoy its benefits and grow the Xojo community. Lastly, since Xojo turned 20 this year, Geoff talked a bit about what has changed in the development world since REALbasic 1.0 (the precursor to Xojo) was first released.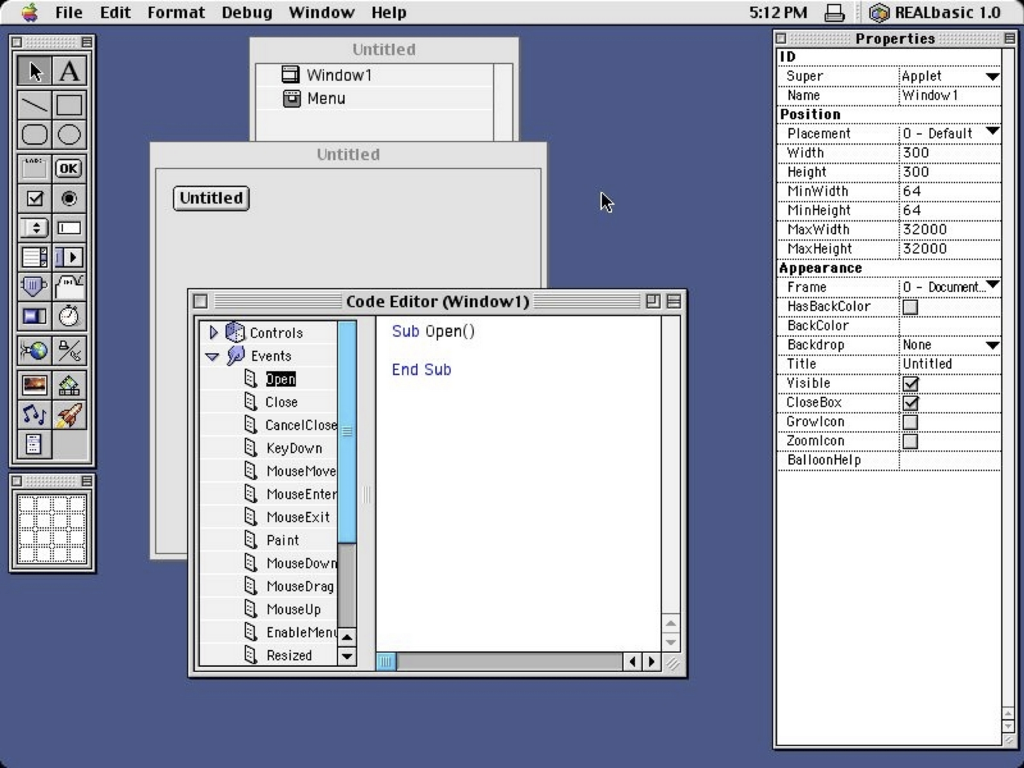 We also introduced limited-edition 20th Anniversary t-shirts, if you are interested email hello@xojo.com to order.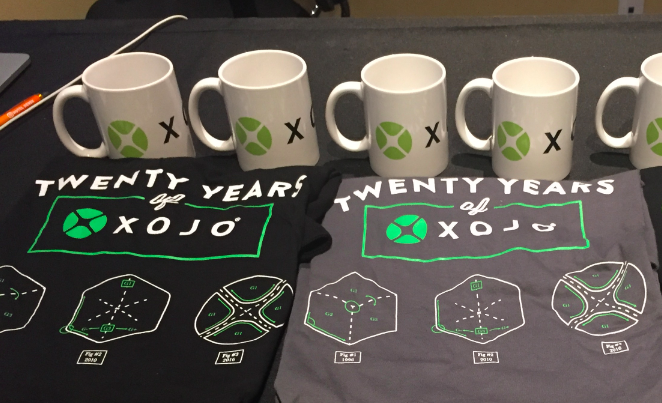 General Sessions
Following the keynote, Susan Fennema did a talk on Managing Your Projects. Susan did a podcast with Paul back in August and this session had even more useful tips to help anyone become more productive at just about anything. Her Smarties giveaway proved quite smart, indeed!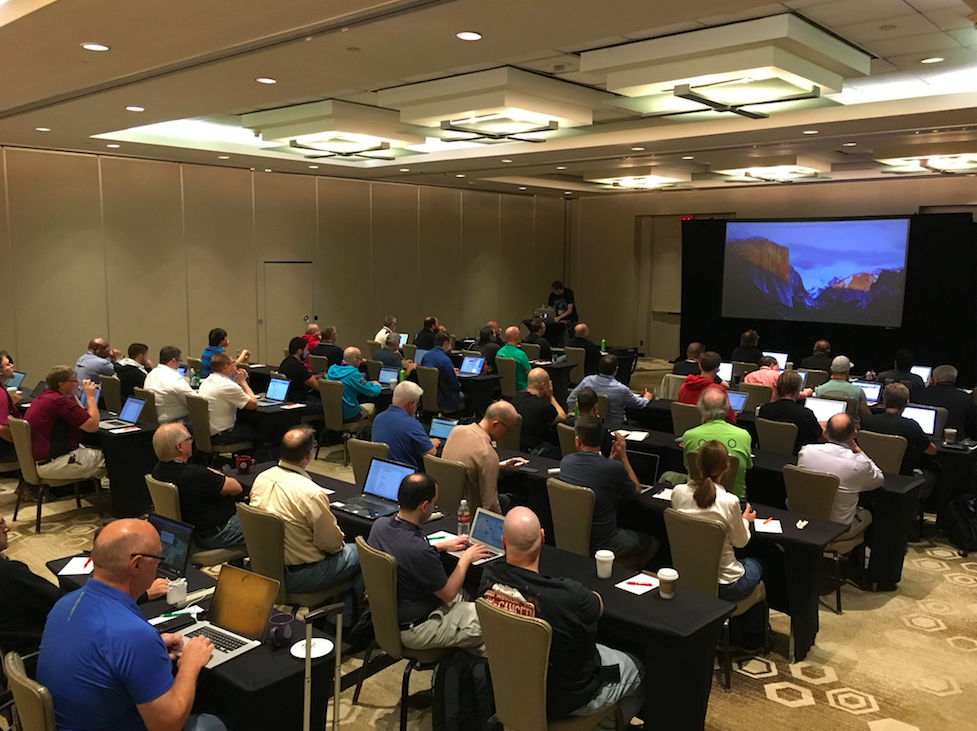 After Susan's talk, Travis and Joe tag-teamed a presentation on the new Xojo framework and then it was time for lunch!
Sessions, So Many Sessions
After lunch the breakout sessions started. At this point there were always two sessions going on simultaneously and attendees often said they wanted to be able to attend both so it's a great thing they were all recorded. There were sessions on a wide variety of topics, including iOS development, testing, databases, reporting, REST and so much more. With 36 sessions altogether, XDC truly is a "firehose of knowledge"!
Activities
Coming to XDC is not all about work and learning – you also get to have fun! This year's evening activities started with a rockin' night of live music with Skyrocket, a fabulous 70/80's cover band. Our fearless CEO, Geoff Perlman, even joined the band on stage to play drums in a rousing cover of American Girl by Tom Petty.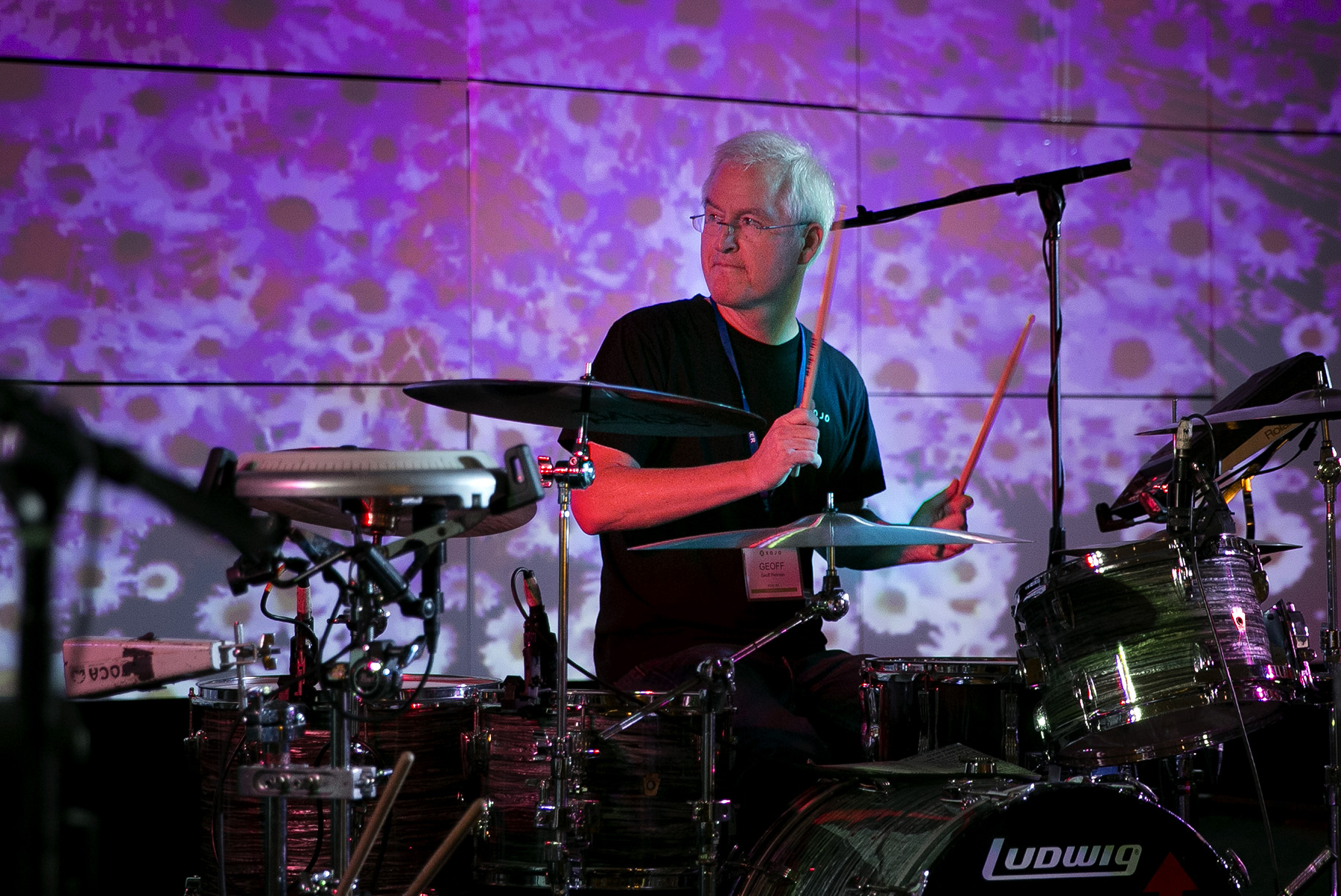 The next night everyone headed across the street to Grotto Ristorante for conversation, drink and a fabulous Italian dinner.
What Attendees Are Saying About XDC:
"This was my first XDC. Almost overwhelmed with information! I definitely enjoyed meeting everyone and I now have real faces (and accents) to attach to the forum posts." – John Knight, Jr.

"2016 was my first time attending XDC, and it was amazing. I learned a lot, and met so many incredibly nice, interesting, and brilliant people. I want thank everyone for their kindness, generosity, and for the laughs. I feel like I've found my "tribe." – Tim Dietrich

"I felt the same way at my first XDC 4 years ago, and still feel that way every year. It's a great event, with amazing people, and I'm already looking forward to next year!" – John McKernon

"It was filled with useful information, of course, but more importantly, the people from Xojo and the other attendees were passionate about the platform and willing to dive in to help a newcomer learn.  I even had the opportunity to spend a couple hours with the CEO and some others and have a great discussion!  That says a lot about a twenty-year-old tech organization.  We will be converting our systems to Xojo-designed apps and I'll be going again next year." – Bill Kapeles

"I was another first timer at XDC. In my 30+ years of involvement in the software industry, this was one of the best development conferences I have attended. Professionalism and willingness to engage with new attendees was evident at every level. Wonderful experience!" – Karen Bintz

"The presentations covered such a wide range of topics. It was really cool to see all the incredibly different ways people use Xojo and to hear the depth of knowledge each one has in their particular areas. I learned a ton, and it was a privilege to present as well….. plus it was fun! It was particularly great to meet everyone in person. The whole event ran smoothly, the food was great, the entertainment was great." – John Joyce

"This. This is why I go every year. Renewing friendships, meeting with clients (both old and prospective), learning new things, and talking Xojo non-stop makes for an awesome experience." – Bob Keeney
Thanks!
The Xojo Team wants to thank all the attendees of XDC 2016. We could not do XDC without you. And a special thanks to all the presenters helping to make XDC so valuable by providing wonderful, varied content. We can't wait to see you next time!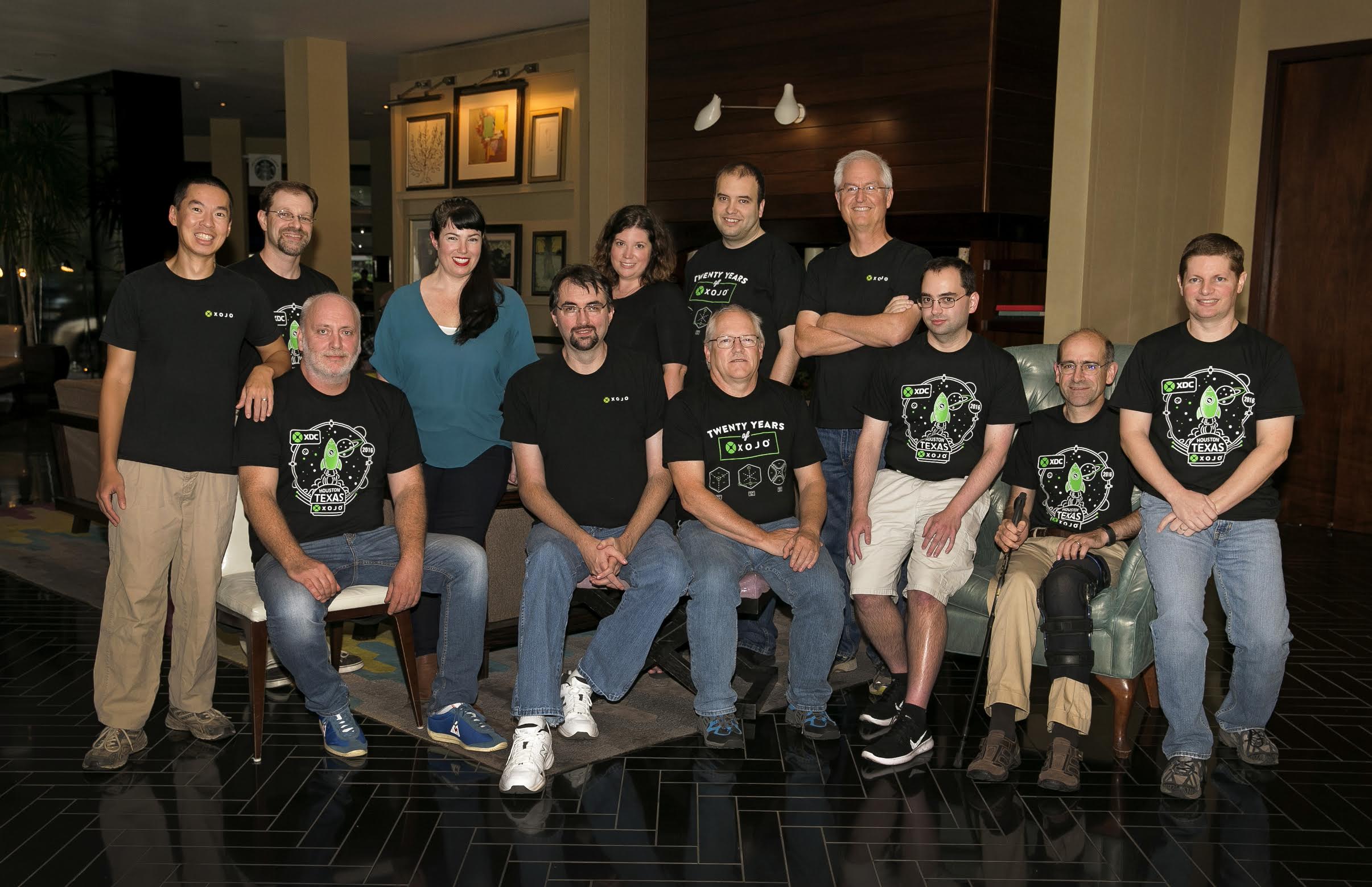 From left to right: William Yu, Paul Lefebvre, Stéphane Pinel, Alyssa Foley, Greg O'Lone, Dana Brown, Norman Palardy (seated), Travis Hill (standing), Geoff Perlman, Joe Ranieri, Robin Lauryssen-Mitchell, and Jason Parsley