Our vision for Xojo Cloud has always been a simple, safe, one-click deployment option for your web apps. Xojo Cloud allows you to focus on developing your apps instead of dealing with the nitty gritty details of web hosting and security. Xojo Cloud has tons of new stuff to compliment apps built with Xojo 2020r1!
Here's what's new:
Apps deployed to Xojo Cloud are now 64-bit stand-alone apps for better security and faster performance*
Apps deployed to Xojo Cloud are now automatically load-balanced to support more concurrent users
Domains can now be pointed at individual web apps
Unique subdomains are available on the xojocloud.net domain for users who don't have dedicated app domains
Manage team members and grant access to your server directly from the all-new, made-with-Xojo, Xojo Cloud Control Panel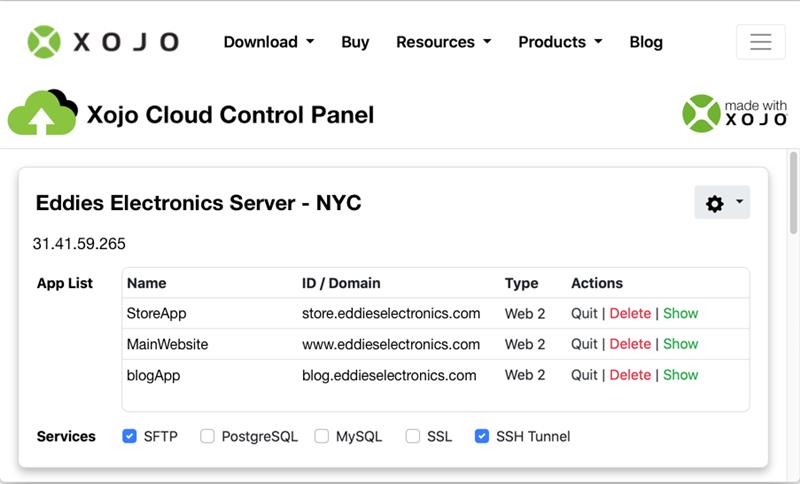 Xojo Cloud eliminates the complicated process of deploying a web application; it requires no configuration, includes security, automatic backups and predictable pricing. Xojo Cloud servers are available in locations around the globe and start at just $49/month. More details about using Xojo Cloud can be found in the User's Guide.
*CGI-based web apps built with previous versions of Xojo are still supported.