This morning Tim Cook offered Apple's keynote for WWDC 2017, where he focused on the new technology that is coming from Apple for developers, though there was not much on the API specifics. Over the last few years we've expanded our support for macOS by adding new platform features and we will continue to add new features to Xojo iOS. We'll be looking at Apple's product direction for new ways to advance Xojo and expand your ability to build cross-platform apps quickly and simply with Xojo.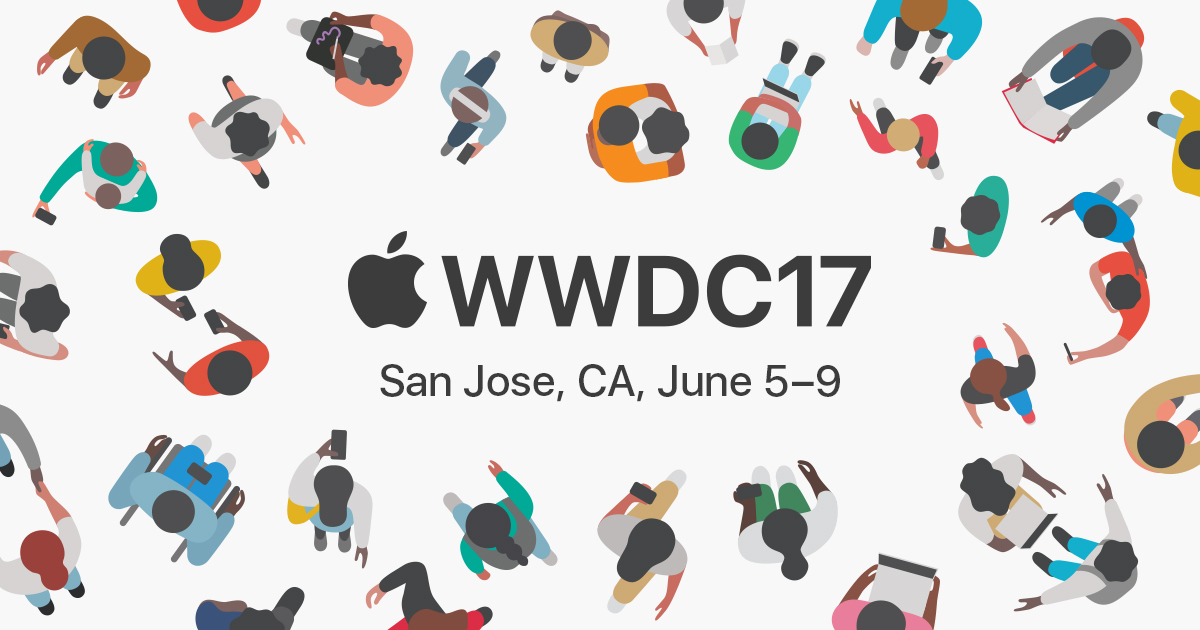 As a user of several of Apple's technologies, I'll share what I personally found cool from today's keynote:
Amazon Prime for Apple TV – A few months ago I finally bit the bullet and signed up for Amazon Prime. I did it primarily because it made sense from a cost-saving point of view but knowing that I'd get access to Amazon Prime Video made it more appealing. Unfortunately, Prime Video isn't compatible with Apple TV. I  primarily watch TV via my actual television and Apple TV so I was pleased to hear that Amazon Prime Video is coming to Apple TV later this year. Alyssa tells me that the user experience for Amazon Prime Video is pretty awful on most other platforms so having the Apple TV user experience along with Amazon Prime Video sounds like a great combination.
macOS High Sierra – For the next major release of macOS Apple is primarily focusing on improving their existing OS rather than filling it with lots of features. They didn't specifically mention increasing stability but I'm sure that's part of the agenda. There are, however, some new features that are noteworthy.

Safari – The Apple browser has been made significantly faster, apparently far faster than Chrome and other browsers in Apple's tests. It also now has auto-play blocking which is going to be my new favorite Safari feature as it will block websites from automatically playing audio and video when the page loads. That's annoying so I'm glad Apple is doing something about it.
 Spotlight for Mail – Searching Mail nows uses Spotlight which appears to do a better job of finding what you're looking for.
Apple File System – The file system of macOS is HFS which is 30 years old now. Apple's new file system (AFS), already in use for iOS, is coming to macOS. It will provide better encryption, crash protection and more. It's time for an update and the transition on iOS went incredibly smoothly.
iMac Pro – Apple has designed a new iMac just for Pro users with some pretty crazy possible configurations. For example, the processor starts at 8 cores but you can get up 18 cores. The Radeon graphics card can do 11 teraflops. It comes with 10Gb ethernet. Given that the Mac Pro was noticeably absent, I'm wondering if this iMac Pro is aimed at the Mac Pro crowd.

Messages in iCloud – Your Messages content is synced across all devices. Delete a conversation on one device and it's deleted on the others.
Person-to-Person Apple Pay Payments – Being able to send someone money directly right through Messages sounds really great. It was not clear how it works if the other party doesn't have an iOS device. It sounds like Apple will have its own debit card so perhaps that's how it will work for others. We will see.
New Siri voices – The voice of Siri is pretty good but Apple has made it significantly better in iOS 11. It sounds extremely natural. They only did a short demo but it almost sounds like it would be hard to tell that it's not a real person. This is something we will be facing over the coming years: the inability to tell if we are interacting with a bot or a real person.
Apple Maps – They are adding mall and airport maps which is great. For driving, they've added speed limit notification and lane guidance, two big improvements. They've also added a "Do Not Disturb While Driving" option which will sense when you are driving and turn off notifications so they don't distract you.
New Machine Learning APIs – Apple has been investing a lot in machine learning and they are starting to make those APIs available to developers. Coming in iOS 11 are APIs for face detection and tracking as well as natural language processing.
New iPad and iOS 11 Features – Another incremental improvement for the iPad Pro, but more importantly some new iOS 11 features specific to the iPad. The dock works more like the one in macOS in that you can use it for app switching. They've added drag and drop and a new Files app which gives you Finder-like file access. This is great news as I'm planning to switch my parents from a Mac to iPads later this year.
HomePod – The rumors said this was coming and here it is. As suspected, it's not just a speaker that has built-in Siri. Apple has designed it to provide stellar audio that hooks into Apple Music (and presumably your iPhone's music collection as well) and uses Siri to not just interact but also let you set reminders, alarms, send text messages and more. HomePod detects the shape of the room then optimizes the audio for the room. If you buy two of them, they detect each other and work together to provide even better audio. I think this is something I'll just have to hear for myself and I'm really curious if the Siri connectivity can handle multiple users.
There was a lot more covered in the keynote, but these 9 things stood out to me and are what I am personally looking forward to using.